Gigs and Events From The Dusty Past …
It just wouldn't be fair to only tell you about what is going to be on at the pub without giving you access to some of the great piccys and write-ups we have for previous gigs. So, have a trawl through our Archive and whet your appetite for what is one of the best menus of live music in Wales.
Wednesday 8/01/20 Pillow Talk
***** Jazz Special *****
A duet formed from Cardiff based, "Duski" stalwarts Aidan Thorne (bass), Greg Sterland (sax). A musical journey the Queens has observed and delighted in over many years, Aidan and Greg have an intimate understanding of each others playing combined with their own carefully crafted compositions. Always something new but always with a strong melodic content always their touchstone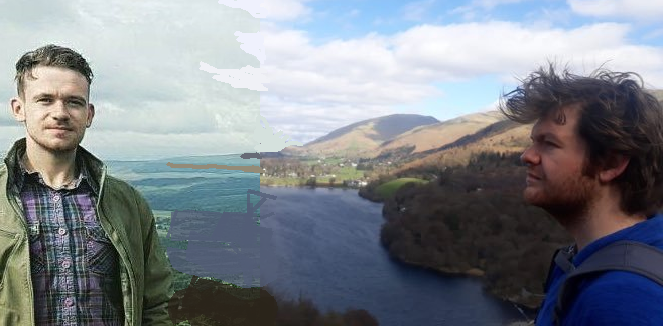 Supported by Music In Monmouth
Wednesday 4/12/19 Sirkis/Bialas IQ, OUR NEW EARTH
***** Jazz Special *****
"European jazz is promised a virtually limitless future if it continues to stick close to its European roots embedded in the subsoil of specific regional cultures, and it continues to be performed by bands as imaginative as the SBIQ. "Bill Bruford, Liner notes from "Our New Earth"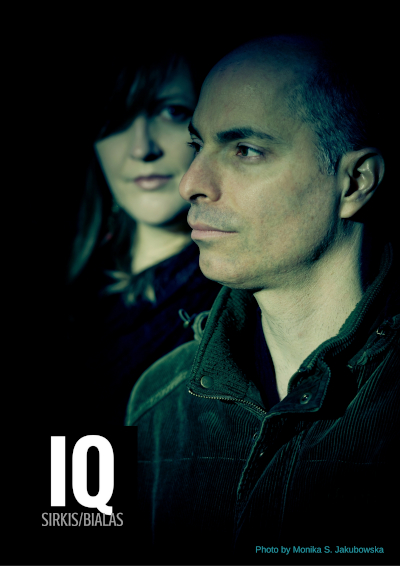 With an emphasis on band interaction and sheer joy of playing, 'Our New Earth' celebrates music from both Sirkis and Bialas, covering a wide range of influences such as contemporary classical music, Polish folk, Progressive rock, South Indian and Middle Eastern musics as well as a wide range of dynamics – from the most delicate ballad all the way to high-energy electric lines and everything in between; expect soulful melodies, aerospheric sounds with strong grooves, a full colour electroacoustic jazz with an ethnic touch and some uncommonly used instruments and sound effects."The message behind Our New Earth is reflecting the drastic changes we are currently experiencing individually and collectively world-wide with the prevailing of technology, social media, and many other issues. We'd like to offer this music as a reflection, a wish of reconnection with nature and a kind of a prayer in music for a better world for all of us and hence the name Our New Earth".
Supported by Music in Monmouth
Wednesday 13/11/19 LSD trio – Lash, Sanders and Dunmall
***** Jazz Special *****
A special November treat. Very pleased to welcome back to the Queens Head three of the UK's highly respected improvisers into the creative melting pot to see what's cooking. We have ….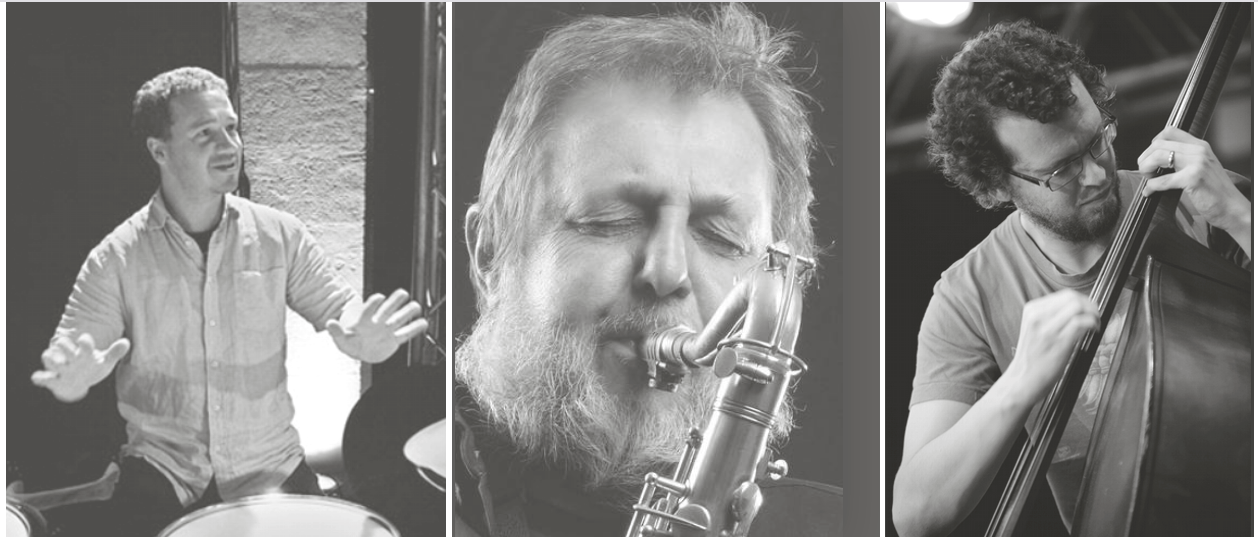 BLOW-> Paul Dunmall (Tenor Sax and assorted Bagpipes) As described by freejazz_co_uk "Dunmall sounds at times like Sonny Rollins at others like Evan Parker, but arguably surpasses both in the precision and succinctness of expression … his work is the very opposite of indulgent – this is music of the utmost seriousness and importance."
HIT -> Mark Sanders (Drums and Percussion) Mark has been one of the most active percussionists on England's jazz scene, "jazz" encompassing everything from free improv to Jah Wobble's dub excursions. He is gifted with a superior technique paired by acute listening abilities and its little wonder he is one of the most sort after improvising drummers in the UK.
PLUCK-> Dominic Lash (Double Bass) "following in an illustrious lineage from Barry Guy through Simon Fell … breathtaking" John Sharpe, All About Jazz. "extraordinarily sensitive… Every pluck or bowing seemed to embody grace and purpose." Brian Olewnick, Just Outside
Supported by Music in Monmouth and the Plancktone Club