Gigs and Events From The Dusty Past …
It just wouldn't be fair to only tell you about what is going to be on at the pub without giving you access to some of the great piccys and write-ups we have for previous gigs. So, have a trawl through our Archive and whet your appetite for what is one of the best menus of live music in Wales.
Nu-music Special – Wednesday 22nd January
Dead Days Beyond Help
Dead Days Beyond Help kick off a short January tour with an evening at the Queen's Head in Monmouth. Admission is free, music starts at 8.30 and DDBH will play two sets.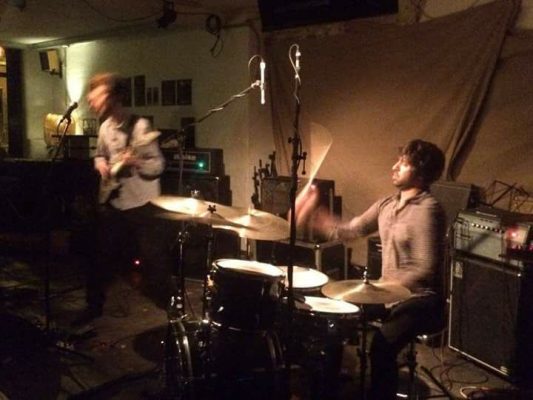 DDBH is the duo of Alex Ward (guitar/vocals) and Jem Doulton (drums). Starting with their 2009 debut album "Access Denied" they have honed a unique compositional style melding delirious intricacy with powerful visceral impact, and their latest album "IV" takes their music to a new level of ambition and sonic range. In their live performances, pieces drawn from all the band's albums sit side by side with free-wheeling improvisational excursions and the whims of the moment, which could involve a leap into either a wall of flattening noise or the most emotionally direct country song. In negotiating this dizzying range of materials, DDBH bypass the pitfalls of irony and the obstacle course of genre by the simple guiding principle: intensity-at-all-costs.
deaddaysbeyondhelp.bandcamp.com
"Ward's guitar work leaps between metallic crunch, Fripp-esque tangle and Chadbourne choogle with astounding energy and precision, while Doulton's drumming swings with commensurate joy and fury" – Joseph Stannard, The Wire.
"Dead Days Beyond Help are just the job after a hard day at the void machine, their precise and frenetic compositions blowing away the debris and cleansing the mind." – Simon Lewis, Terrascope Online.
Sunday 19th January
Ragtime Jug Orchestra